Your Local Possum Catchers In Perth Are Available With Us
Are you in need of expert Possum Removal services in Perth? Look no further! Our dedicated team of local professionals is at your service 24/7. Count on us for top-notch possum inspection, removal, catching, and trapping services. Contact us now to ensure a possum-free environment for the residents of Perth!
We work in a very simple term. Our team will set cage with food supplies for possums so that we can trap them safely. Once they are trapped, you can inform our team for the further work including their relocation to the original habitat. You should know that it is not a one day work because we can not catch possums forcibly. Contact us for free Possum Removal Canberra quotes, to schedule our services, or for more information.
Let's First Get To Know Possums And Understand How To Identify Them
Possums are nocturnal, omnivorous mammals with thick, furry tails. They prefer a woody habitat and hide under cavities dug up by other animals. Their total body lengths being anywhere between 65-95 CM long and weigh between 2-3 KG. Possums have cat-like whiskers and are either black or grey.
Request Service
Enter your contact details here to help us serve you better & faster.
Why Do You Need Possum Removal?
Possums can be inconvenient to have around the property for several reasons, some of them are listed below –
They Wreak Havoc In The Garden
If you have a well-maintained garden you might be well off without possums. Possums can help you out by getting rid of small insects, snails and over-ripe fruits and vegetables. But, they can trample upon your fresh plants and devour the plants and shrubs that you have been planting and taking care of for a long time. Possums largely depend upon leaves and fruits for their meals, this is why having possums in your garden is not a great idea.
A Threat To Your Pet
Possums and humans can survive together fairly well. But your pets and possums might not. Possums tend to steal pet food, which might not please your pets a lot. They might fight and hurt each other, or possums might carry some infection or disease and infect your pet. This makes possum removal urgent and necessary.
Diseases!!
Just like your pet, you can get infected by parasites or diseases carried by possums. Possums rarely contain rabies but they can be a vector for other diseases, specifically tuberculosis. Humans and domesticated animals are at risk of being infected by such diseases.
They Can Make Your House A Mess
Possums like woody habitats, and would usually habituate themselves in the attic of your house. They will also drop faeces around your home, which produces a foul odour and can lead to infections. Possums also make a mess of the trash. They might go ahead and make cavities in the basement or walls or roofs.
The Dead Possums
Possums are a nuisance, especially if they are dead possums. Dead remains of any organism when exposed and left unattended can be harmful to humans. Dead possums can invite various infections and diseases. The carcass over time will rot and lead to foul smells all over the house or garden.
How To Prevent Possum Interruption At Your Property?
Possums have been protected under the Wildlife Conservation Act 1950. Aside from that, the western ringtail possum is a severely endangered species according to the Biodiversity Conservation Act of 2016. So, one can't simply kill or relocate a possum in Australia. But other possum control measures are available to manage possums. Few things you can start with to keep possums away from your property are:
Cover their access points at night, look for cavities in the basement, walls or roof.
Do not put pet food or trash out at night, this will invite possums into the house.
Prune your plants for overripe fruits or vegetables, don't let rotten fruits or vegetables out in your garden.
Close your pet doors or any other small openings to cover all possible entrances.
How Can We Help In Maintaining
A Possum Free Property In Perth?
Doing possum removal on your own can be challenging that is why hiring an expert possum removal service is always recommended. This is where our Possum Removal Perth team help you, we are a professional pest control service provider in Perth.
Residential Possum Removal
If you are fed up with possums around your residence and are unable to get rid of them, try our residential possum removal services. We provide quick results by catching the possums on the same day of the investigation, without wasting your time or money. There are several monthly packages and year-long protection packages which you might want to check out.
Commercial Possum Removal
We have a team of experts who are experienced in professional possum removal from commercial spaces be it a restaurant or an office. We can also set permanent cage and trap boxes for possums so that they do not interrupt your workplace, and you won't have to worry about it. It is a rule and you can not offend possums in any way. We have a quite affordable possum removal cost for businesses.
Pre-purchase Possum Inspection
In case you have had a history with possums, you can check out our pre-purchase possum inspection plan before buying any property. This will give you an idea about the property if that has any chance of possum infestation. Our Humane Possum Removal Perth team will provide a detailed plan for possum prevention, taking into account the layout of your house and your concerns.
Emergency Possum Removal Services
We have your backs covered 24/7. An emergency can arise without any notification in the wee hours of the day. For such unexpected events, we provide an emergency possum removal service. We strive to give quick and reliable services with no chance of relapse.
Same Day Possum Removal Services
You won't need to book an appointment in case you are looking for a quick solution to possum removal. We provide a same day possum relocation plan to make possum catching and removal fast and hassle-free.
Possum Removal From Roof
With our high quality Possum Removal from Roof service, you can get rid of roof possums. To remove possums and prevent re-entry, our experienced professionals use safe and effective possum removal methods. We make sure your possum problem will be solved quickly and affordably.
Backyard Possum Removal
Our Backyard Possum Removal service ensures gentle and discrete possum removal in no time, leaving no trace behind. There will be no more odour, food, or other attractants that might entice possums to return.
Under Deck Possum Removal
With our certified and skilled professionals, you can say goodbye to under deck possum troubles. Our highly trained professionals use humane methods to tackle your possum problems in Perth. Our under deck possum removal services are effective and affordable at the same time.
Dead Possum Removal Service To Protect You Against All Harms
Possums like other organisms die. That is the most natural thing and it should not concern humans. Unless the possum dies in your premises or around it. The body remains of a dead possum require instant attention and removal. The dead possum will eventually rot which will then attract various insects and release a bad smell that might linger in your premises for 2-3 weeks after removal of the dead possum. It can be a little tricky to extract the remains since possums tend to play dead, while they might not actually be dead. This is why hiring professionals to do it for you is the safest and the best option. We offer dead possum removal services that are handled by a team of experts in an effective manner.
All our plans and services take into consideration the safety of possums, safely delivering them into their natural habitat and the safety of our clients and their properties. Our End of Lease Possum Removal Perth team is well trained and experienced in handling unexpected events and taking care of possums. So, wait no more and hire our experts and avail possum removal Perth free quotes today.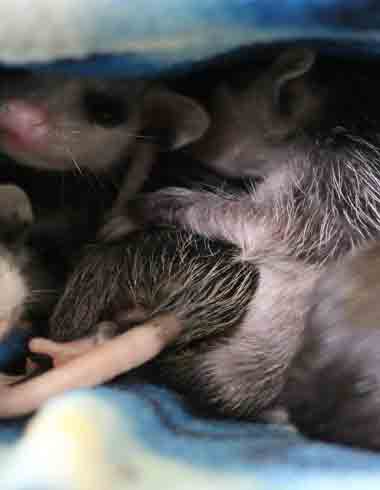 Emergency Possum Removal Services? Call Us Now
Why Hire Us For Your Possum Removal Perth Needs?
We are one of the best possum removal services providers in East Perth, Highgate, West Perth, Mount Lawley and other parts of Perth. You can avail of our best in class services as per your need. In Perth, we have wide area coverage for possum inspection, possum removal, dead possum removal, end of the lease, and pre-purchase building inspection services. Here are other reasons to choose us for your Possum Removal Perth needs:
Eco- friendly
Our services are eco friendly, we make sure the possum removal specialist doesn't harm anyone or anything. We prioritise the safety of the possum and the premises of our clients.
Affordable
Our packages and plans are some of the best and most affordable plans that you can get in Perth.
Certified Professional
Our team consists of certified and experienced professionals, who make the process easy, hassle-free and effective.
Best
We have been offering affordable and quality services that are result-oriented and trusted by many in Perth.
Reviews
Highly Knowledgeable Team
The guy was highly knowledgeable and addressed all of my inquiries. They are quite careful in making sure I was happy with the service of possum removal. With your firm, I believe I made the right decision.
Wonderful Possum Removal Service
I really appreciate the work of the team as I got wonderful possum removal services in my commercial space. The team was very understanding and they handled everything professionally while controlling possums.
Reasonable Prices And Services
The professionals offer reasonable prices and stand behind their work. I'll keep utilizing this service. They can give you service also without charging additional fees if you still have a possum issue after the service.

Location: Perth, WA 6000, Australia