Effective Possum Removal Services To Get Rid Of Possums In Your Backyard
Possums can be a nuisance in your backyard, but getting rid of them is not an easy task. Professional Backyard Possum Removal is the best way to ensure that you get rid of possums in your backyard as quickly and efficiently as possible. Our experienced team will provide you with the right advice and solutions to eliminate possums from your property, while also ensuring that they don't return. Our Local Possum Catchers have the knowledge, experience and equipment necessary to ensure that the possum problem is solved quickly and effectively. So, if you are looking for a reliable solution to get rid of possums in your backyard, take our professional help today from Possum Removal Perth company.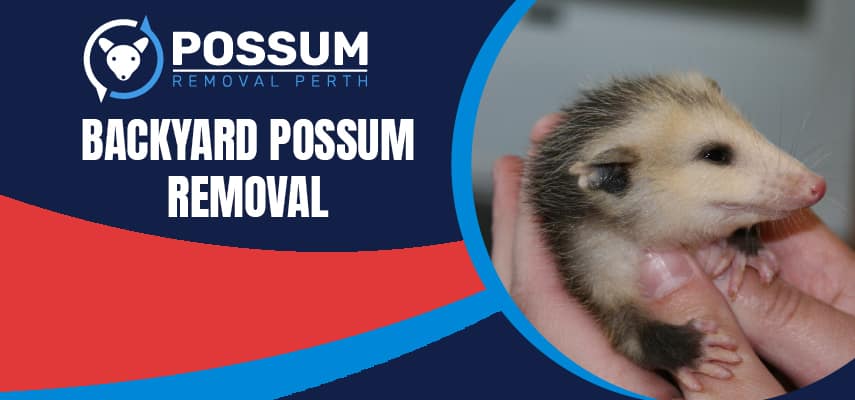 What Can You Do To Remove Possums From the Backyard?
Possums are a common problem for homeowners, especially in suburban and rural areas. They can cause damage to property, spread disease, and even attack pets or humans. Fortunately, there are steps of Backyard Possum Removal you can take to professionally eliminate possums from your backyard. From installing exclusion barriers to trapping the animals humanely, there are a variety of methods available to ensure that possums no longer have access to your home or property. Some of the methods include:
Covering any entry points into your home or property with metal, steel mesh, or chicken wire. These materials will prevent possums from entering.
Filling in the entrances to your home or property with concrete, large rocks and/or dirt. This will prevent possums from entering.
Building a fence around your yard or house to prevent access to it by building a fence that has tight spacing between support posts and railings weaved tightly together (not spaced more than 6 inches apart) and camouflaged on the inside of the fence with foliage.
Setting up an electric fence at the perimeter of your property and running wire or electric cables along the top of your fence. Possums will be electrically shocked when they come in contact with the wire.
Using a water-based repellent, which can be sprayed on surfaces around your home or property to deter possums from coming into contact with it. For professional Backyard Possum Removal, contact our possum removal company.
Possum Removal Perth — The Best Service Provider
There are several possible health risks associated with living near or sharing space with a possum. So get rid of them. At Possum Removal Perth, we understand that possums can be a nuisance and that's why we offer a range of services to ensure that your backyard is free from these pests.
Our experienced team has more than 25 years of knowledge, experience and expertise to safely remove possums from your property without causing any harm.
If you are looking for an affordable and professional backyard possum removal service, then our team is here to help. Get Affordable Backyard Possum Removal.
We also use humane techniques such as trapping and relocation so that the possums can be released back into the wild in their natural habitat.
With our anytime Backyard Possum Removal services, you can rest assured that your backyard will be safe and free from pesky possums. You can get Emergency Possum Removal Service.
Where We Offer Possum Removal Services In Perth
Our company, Possum Removal Perth is proud to provide top-notch services in the Perth area. We are committed to offering our customers a wide range of services, from residential and commercial possum removal even in nearby places in Perth.
Our team of highly skilled professional possum exterminators have the expertise and experience necessary to complete any possum exterminating project with precision and excellence. We strive to ensure that all of our work meets the highest standards of quality while also providing excellent customer service. Our goal is to make sure that each customer has a positive experience with us every time they use our services in Perth.